OK, enough with yard sale already! Because y'all had to sit through that for over a week I'm going to host an awesome giveaway. That's right, a give away! (I know, I'm not from the south but this is my blog and I reserve the right to use the word y'all whenever I please).
Diane Conn
has been photographing children and families for over 10 years. She started when she was only 19 years old. (Can I stop talking in third person now?) While I do photograph weddings, events, seniors & family reunions, I specialize in children and family portraits. I love being able to capture in photographs the little & big personalities that come with every child. No mug shots or cheesy grins for me.
So today, I am giving away one custom portrait session with
Diane Conn Photography
and a 11x14 wall portrait to one lucky winner.
Also, from now until September 30, 2009, if you mention this blog post when calling to schedule your appointment, you'll receive a free wallet accordion album at your next session. That's a $65 value!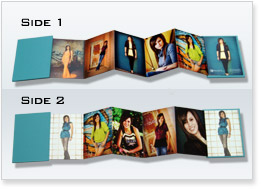 You will have 3 ways to enter this giveaway, don't worry, they are all pretty easy.
1. Enter a comment below telling me something cute your kids did this week (if your kids are in their 30's and stopped doing cute stuff a long time ago, just make something up). Don't forget to add your contact information.
2. Post about this giveaway on your blog, twitter account, local forum or facebook. Just link back here and come back and leave me another comment with a link to your post. (one entry for each post, that's a possible 4 extra entries.)
3. Cold call 30 people out of the Merced County phone book and let them know about my giveaway. Bonus if they have cute kids!...Ha Ha Ha....no seriously, do it! Alright, you probably shouldn't do it. How about becoming a fan on my facebook page instead.
Click HERE then come back and leave a comment letting me know that you're a fan.
The give away will be open for entries until Wednesday,
September 16th. 11:59pm PST
.
Session will take place in our Atwater Studio or on location within 30 miles of the studio. If you would like a session outside of that area travel fees will apply. A special discount might be applied if you have me travel somewhere cool, like Hawaii, or Florida or....Provo!
http://www.connphotography.com/
http://www.dianeconnphotography.blogspot.com/